Create a Startup One-pager that Makes Investors Say "Yes!"
It's a simple fact that getting a startup off the ground—then scaled and to market—takes serious cash. Most startups will go through fundraising periods, where the top priority is to get investors to say yes. But before you make it to the investor's desk, you'll need to spend time clarifying your company's value proposition and getting into the mind of the investor. 
We interviewed several venture capitalists to find out what they look for in a startup one-pager, what MUST be included, and what might turn them off. 
What is a Startup One-Pager? 
A startup one-pager, sometimes called a one-page investor strategy or one-page business plan, is a concise expression of a startup's unique value proposition. This is where founders present what they bring to the table, so they can get a seat at one with potential investors. Investors want to see that the founder is a logical, compelling communicator, who fully understands their startup's position in the marketplace. 
So, how does the process work? First of all, do not attach your one-pager in your first correspondence. Upon referral, a founder should send an investor a power-packed paragraph to introduce themselves. Yes, a paragraph (maybe two), but don't attach a one-pager yet—they won't open it. If that paragraph grabs the investor's attention, they will opt in to view the startup's one-pager. 
The one-pager itself should be a succinct, one-page document—not a slide deck. The most important aspect is clear, logical, and convincing writing. Here are 4 things to know when creating your startup one-pager: 
1) Know Your Purpose.
There are different one-page business plans that serve different purposes: an informational one-pager, an investment one-pager, a product one-pager, a media one-pager, and a capability statement. We are going to focus on the investment one-pager here. 
2) Know Your Audience and Their Goals.
Just like you, investors have a variety of experiences and interests. Before reaching out, make sure you have an idea of what those interests are and how your solution supports them. 
Your audience may include angel investors, venture capitalists (VCs), potential mentors, and community members. Most of the time, the audience is VCs. 
Investors need to quickly understand the offered solution, how it will be positioned in the marketplace, the company's current position, and how much funding you are looking to raise. Be sure to identify how you plan to use the funds and why you need the funds at this stage of development. 
Since it's top-of-mind for investors, it's smart to position your "this is what we are raising and why" toward the beginning of the document. 
3) Convey Your Investability.
You know you're worth it. Now it's time to make sure they know it too. Be sure you have the following: 
The right team

Investors are not only investing in the product, service, or idea your company sells. They are investing in the ability of the leadership team and personnel to make it all happen.
Demonstrate your leadership team's unique experience and market expertise.
Ensure that your leadership team stands out.
Do not overemphasize mentors—mentors are great, but investors are investing in the actual 'team.'

Problem statement and solution

A key task of this one-pager is to describe your product and answer who needs it and why. 
Show that you deeply understand the problem your product or service solves. 
Then, convey how your solution uniquely solves the problem.
Identify your customer. Who cares about the problem/solution and who will be willing to pay?

Market

Early investors want to know a quantifiable entry point.
Overly optimistic one-pagers could turn away potential investors. Yet, short-selling may make potential investors think that there is no value to be gained in your market. So there is a real balance to be achieved here. 
Show clearly and concisely how your product or service will disrupt the industry.
If you have a track record, use a chart to illustrate how your customer base has increased over time. 

Competitive advantage

Investors will expect you to have a solid understanding of who your competitors are, what they offer, and how your solution will be positioned in the marketplace. 
Define your competitors. 
What does your solution offer that others do not?
State Intellectual Property, if applicable. 

Exit strategy

It's no secret that investors' end goal is to see a return on their investment, so identify who could potentially buy your company. 
Are acquisitions common in your market?
4) What Content to include:
The content of your one-pager will need to change and adapt depending on your unique company and audience. Here are various content sections that could be included in your one-pager:
Company name
Logo
URL
# of Employees
Key Personnel
Advisors
Investors
One-line Pitch
Business Summary
Management Team
Customer Problem
Product/Service
Target Market
Market Size
Financial Information
Customers
Sales/Marketing Strategy
Business/Revenue Model
Competitors
Competitive Advantage (including Intellectual Property)
Milestones
Strategic Partnerships
Customer Testimonials (especially with new products)
Other Useful Tid-bits
Knowing what content to include for the audience is half the battle of crafting a compelling one-pager. It's imperative to write concisely to capture the attention of investors. There's no room for fluff. Startups have to nail their story, hit all the key points, and—this part is key—avoid grammar and spelling mistakes. 
If you need a grammar-refresher or want to learn how to broaden your impact through organized, inclusive, & accessible writing, we are offering our online business writing course, Wordsmith, at a limited time offer of just $97.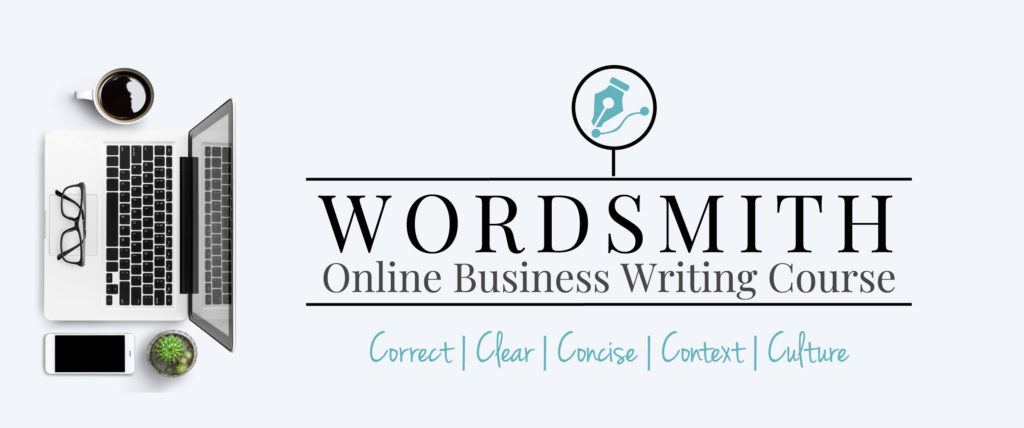 When it comes to design, investor preference will take the lead. But, in general, be sure that the design is clean and organized. Don't share too many images or figures. Keep the design on-brand but not overwhelming.
Ready to start creating? Our professionally designed Startup One Pager Templates will guide you section-by-section.